I had got some woodpigeon breasts and thought they would make a lovely lunch.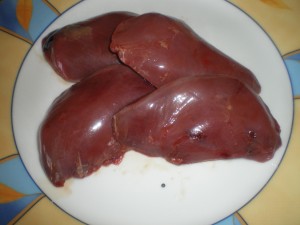 Beautiful wild game with no additives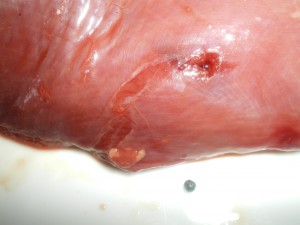 Except, perhaps the lead shot that killed it!
I also had the lovely fresh cheese that I made specifically for this on the Great Greek Yoghurt Challenge….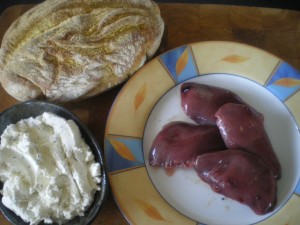 And I have a fresh loaf of No Knead Bread
(I think I have seen a recipe for something very like this but I really can't find it… I can't have imagined it, surely? I have spent ages flicking through my magazines looking for the recipe but I just can't spot it. It was probably in Olive or delicious. a year or more ago and it involved some kind of game, on toast with a lemony, thyme-y ricotta…. probably.  I have searched online and I still can't find it – if any of you know who did it then let me know so I can give due credit. I would hate for someone to think I was stealing their ideas and I always try to link back to originals. I would hope that people would do that for me too)
Anyway, this is as simple as simple can be and oh-so-fast.
First, slice and toast your bread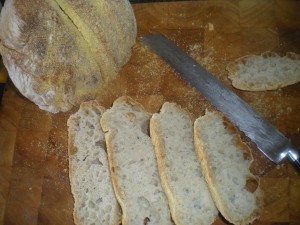 Heat some oil in a pan (I use my oil that I have steeped chillies in – it just gives things a little lift)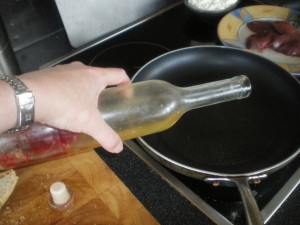 and after seasoning the woodpigeon breasts with salt and some thyme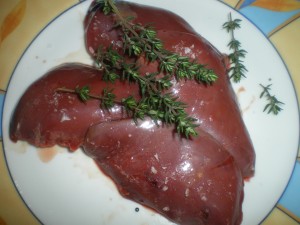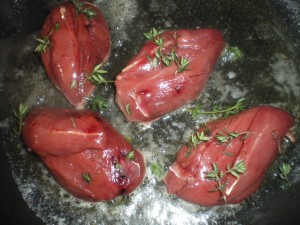 start to fry it quickly -it will only take a few minutes to get the outside browned beautifully while the inside stays pink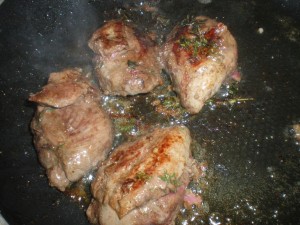 Once it is done, take it out and let it rest while you deglaze the pan with something.. wine, perhaps? Sherry? Port? Or, as I did, a Balsamic truffle glaze.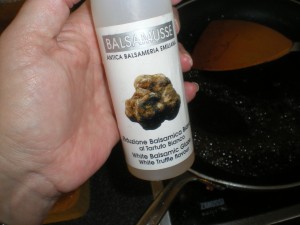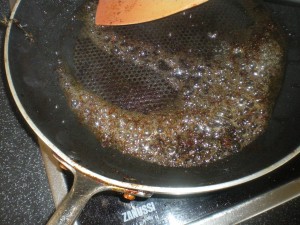 Slice the pigeon breast and lay it on the toast,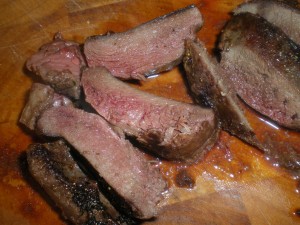 Drizzle with the pan juices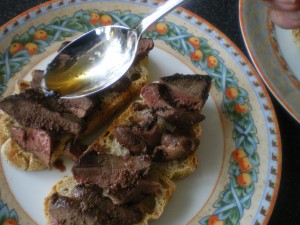 Put a spoonful of the fresh cheese over the meat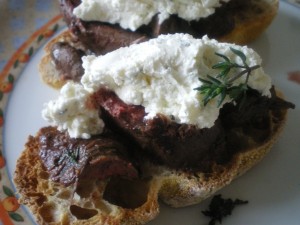 And that, I should tell you, was a lovely weekend lunch.
And I know that, hard though it is to believe, that one portion of this will come in at under 400 calories. Just a squeak under, but under, nevertheless.
It would be a brilliant week night supper as well, as it can be made in less than 15 minutes, if you have everything to hand.