One of the most delicious vegetable  dishes the Bear and I have is made from what might seem to be an unlikely combination of lentils, peas and onion…. it's quick and easy as well as low calorie. What more could you want?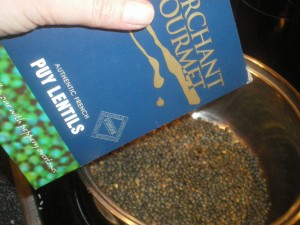 Puy lentils are a beautiful browny-green colour and they have a lovely nutty flavour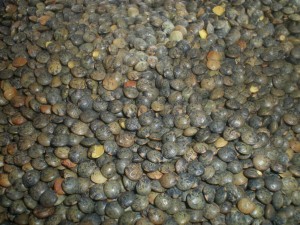 They just need a quick rinse and then put them in a pan with twice the amount of water and bring gently to the boil.
I sometimes add stock granules to the water and that adds another dimension of flavour to the lentils.
While they are gently boiling, finely slice a red onion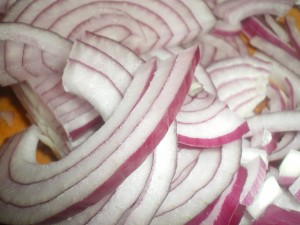 and put the slices in a bowl with some olive oil… maybe three or four tablespoons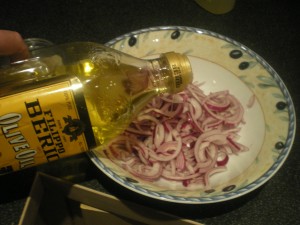 This starts to soften and mellow the onion.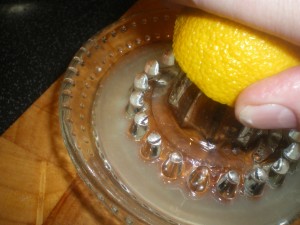 Then squeeze half a lemon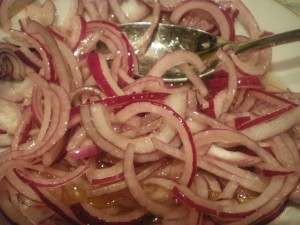 Pour the lemon juice in and stir round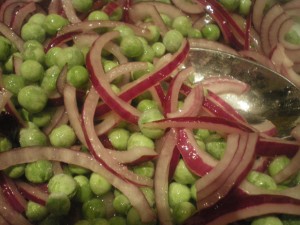 Add a few handfuls of frozen peas and no, you don't need to defrost them.  They start to defrost gently and not boiling them keeps them full of flavour. That lemon juice and olive oil dressing seems to emphasise the sweetness of the peas.
By now the lentils will be cooked – they keep their firmness to some degree but they shouldn't be hard.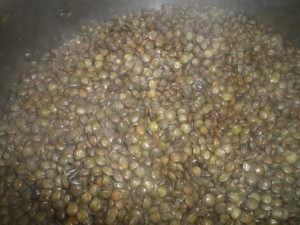 Drain them quickly… and then…while they are still hot add them to the bowl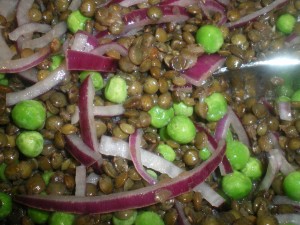 Stir them through the mixed peas and onion, making sure they are all covered with the lemony dressing.
The heat of the lentils softens the onion to perfection and takes the last chill off the peas.
This really is an excellent side dish to serve with roast meat… one of our favourites is roast lamb. The lentils and peas are all you need to serve with a few slices of meat – we don't even bother with potatoes – which means it makes one of the simplest suppers ever