.. or so says the Bear. He likes this whenever he is at home and would probably eat it every day if he could. Of course, it is not a sandwich in the real sense of the word – there's no top – and I am perhaps more partial, say, to egg mayonnaise. Or maybe crayfish and rocket… Still, each to his own and that is his choice.
It's very simple – just three ingredients and a sprinkle of Maldon Salt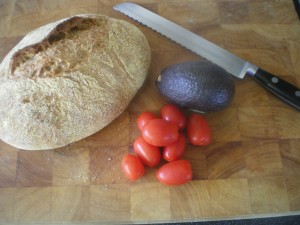 It's best made with the delicious No Knead Bread, which makes spectacular toast, a Hass avaocado (they are the knobbly, dark green ones) and some small baby plum tomatoes, crisp, sweet and juicy.
Slice your bread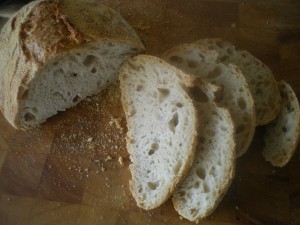 and lightly toast it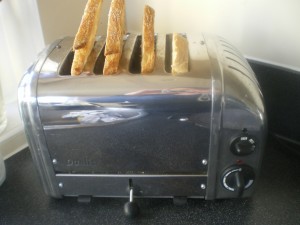 Slice those little tomatoes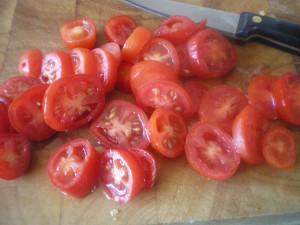 and then scoop out the avocado and mash it with a fork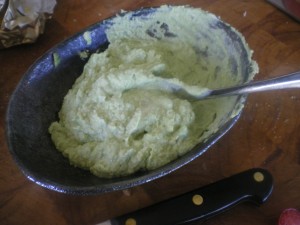 Then start to put it all together….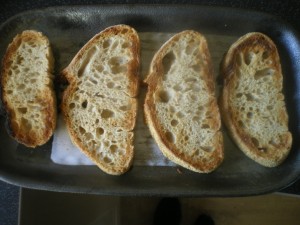 Spread the mushed up avvy thickly over the toast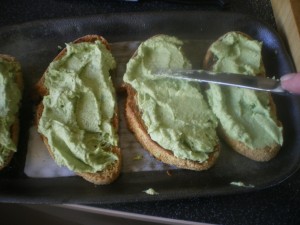 Then put the tomatoes on top of that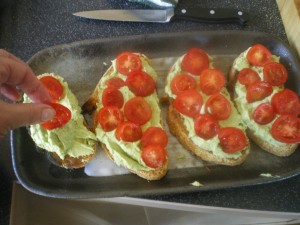 And sprinkle lightly with Maldon Salt…..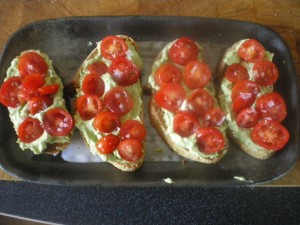 And there you have it. How to keep a Bear happy in one easy lunch.