I do my best to make sure that Bear is fed properly and the most important meal of the day, as my Granny always said, is breakfast.
What else would I make The Bear, then, but porridge? But it is no good just making him healthy food – it has to be delicious as well….. so here is how to make Porridge for a (sometimes) Grizzly Bear!  This sweetens an early morning start and makes sure he starts the day properly, because boys and mornings aren't always the best mix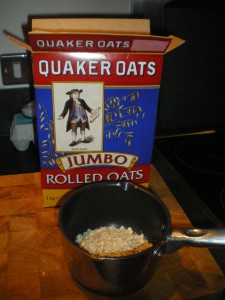 First, get your oats….. and your spurtle.
A spurtle is, as I am sure you are aware, a porridge stirring stick. Surely you have one? And if not, surely you are now inspired to get one? It makes the porridge smooth and creamy…. There's even a porridge making championship where the winner of the most delicious porridge is awarded The Golden Spurtle.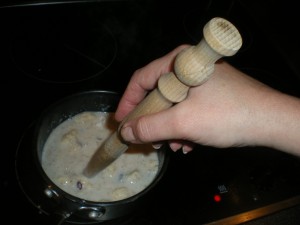 A tiny pinch of salt added when you put the milk in rounds out the flavour.
Porridge is all well and good but to make it delicious then you have to add good things to it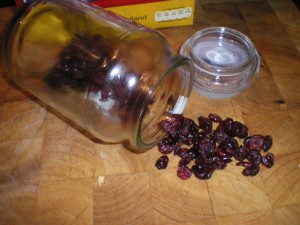 At the moment, one of the Bear's favourite things to have in there are sweened, dried cranberries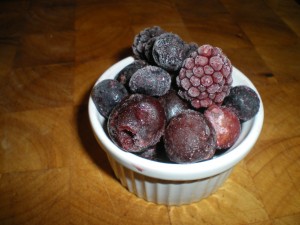 And I always have frozen fruit in the freezer so as the porridge nears the end of the cooking I add a handful of cherries, blueberries, raspberries and redcurrants to the bubbling mix… the heat from the porridge thaws out the fruit to perfection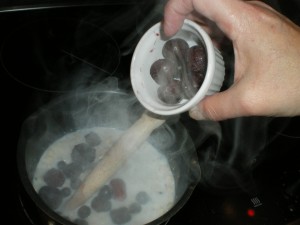 Another gentle stir with the spurtle and you are ready to put it in a bowl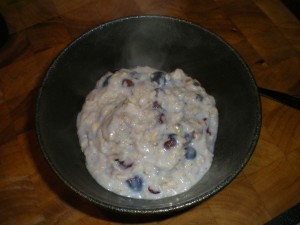 … but not quite ready to serve…..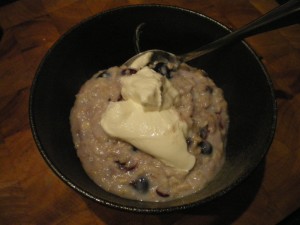 A dollop of yoghurt on the top
And then the finishing touch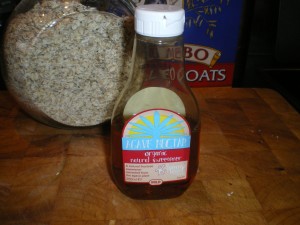 I used to put syrup on his porridge but I have started using Agave Nectar, which a natural sweetener from the Agave cactus… less calories but really, really gorgeous, rich and deep, sweet and delicious
So there you have it.. healthy and delicious. Guaranteed to feed even the hungriest Bear and keep him going for hours.
And it takes maybe 5 minutes to make. Oh the brownie points you can score with this…..