Well… it's cold outside…. I wake up and go to make coffee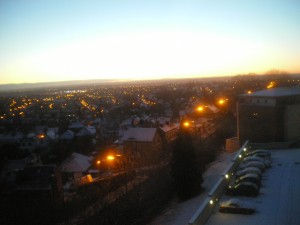 … it's been snowing… and more snow is forecast. If this is the morning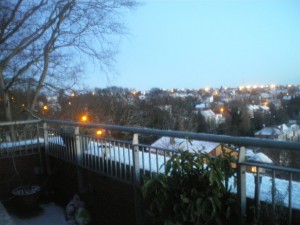 What will the evening be like? I want to be snowed in.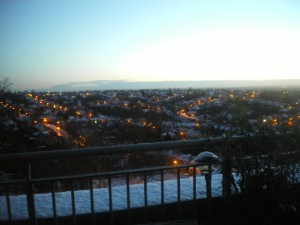 I know I have enough food for an army and I can think of nothing better than being made to stay in. It wouldn't be my fault, would it? Just imagine the bliss…. not going to work, just tucked up, nice and warm, looking down on the city below us. 
We have an enormous sofa and it would be so lovely to be sitting, curled up with the Bear, both of us clutching a lovely bowl of…. what?
I want something savoury and soothing… soft and warming….. comfort food at its finest. And then I thought of macaroni cheese. That would be perfect – pasta, all soft and oozing cheese sauce, the top crisped and brown… I dare say an Italian would look on this with horror but it is truly an English dish now.
"…we can establish the venerableness of the dish we call macaroni cheese from the following recipe which must have been introduced from Italy… into the court cookery of Richard II [1367-1400]. Macrows. Take and make a thin foil of dough, and carve it in pieces, and cast them on boiling water, and seeth it well. Take cheese, and grate it, and butter, cast beneath, and above as for losenges, and serve it forth.' It was apparently not made in England during the next few hundred years, but it returned from Italy in the eighteenth century…when Elizabeth Raffald published a very good recipe entitled "To dress macaroni with Parmesan cheese."
—Food and Drink in Britain: From the Stone Age to the 19th Century, C. Anne Wilson (p. 252)"
So, macaroni… lots of it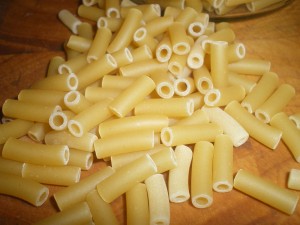 Into a pan of boiling salted water to bubble away until it is cooked. Now real Italian pasta meals are served al dente but this is macaroni cheese.. it is going to be baked after this… it is going to be soft and gorgeous.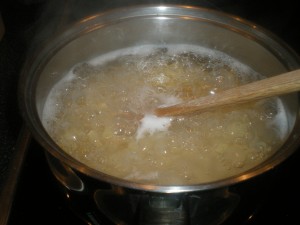 While that is cooking, get started on the cheese sauce… you need good butter, some cream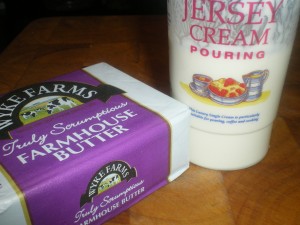 some onion and some cheese. I had a big slab of Farmhouse Cheddar just  asking to be used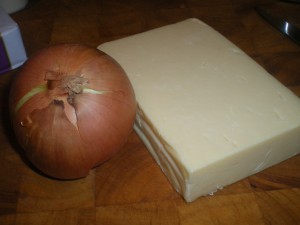 Now, I always add onion. I like the contrast between the slight roughness of the pasta and the smoothness of the onion. It lightens it up just a fraction.
First thing is to chop the onion and gently saute it in butter until it is translucent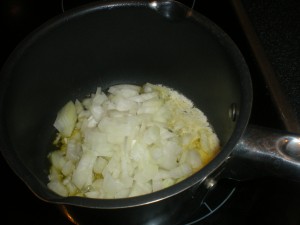 When the macaroni is cooked, drain it and put it into a lightly buttered dish with a knob of butter to melt over it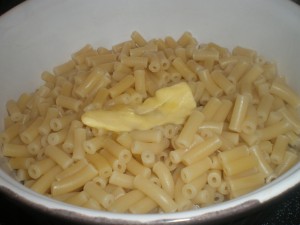 and then stir in those soft onions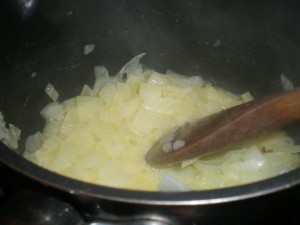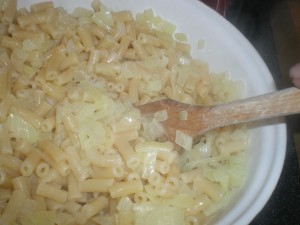 Now back to the sauce – melt two tablespoons of butter and stir in two tablespoons of flour.  Season it well with Maldon salt and fresh ground white pepper.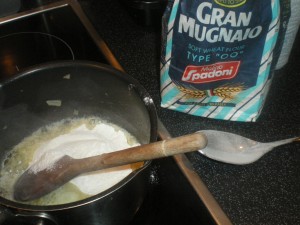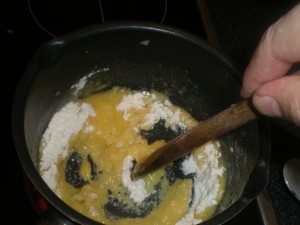 You need to cook the flour properly so stir it round until it all comes together then start stirring in a mixture of milk and cream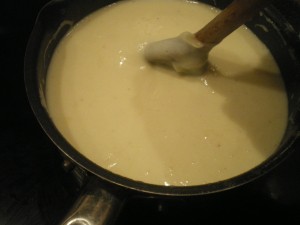 It becomes a smooth and silky, glossy looking sauce.. which is when you add the cheese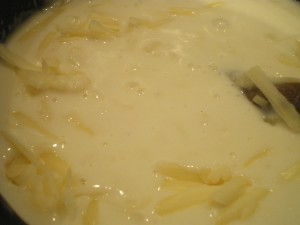 If you have some parmesan or Gran Padano then add that, too… it adds an extra hint of cheesy sharpness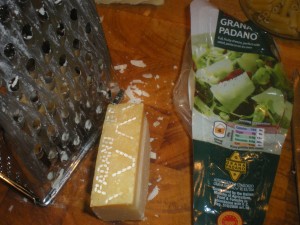 Stir it all round till the sauce becomes smooth again and then… well, then  you pour it over that glistening bowl of macaroni and stir it round so all the cheese sauce can seep into the macaoni, filling the little tubes…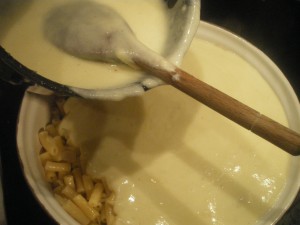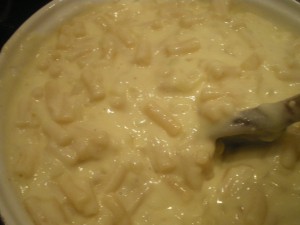 An extra grating of the two cheeses on the top makes a lovely, golden bubbling crust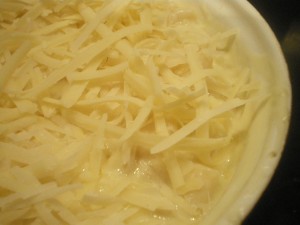 All that needs now is maybe 30 minutes or so in the oven at 175 degrees until the top is browned and you can smell that it is ready.
In that time, plump up the cushions on the sofa, pour a couple of glasses of wine… look out of the window and be glad you are warm inside…..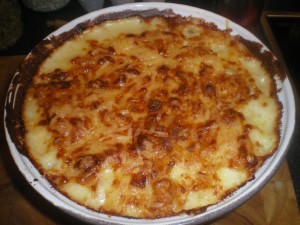 Look at it…….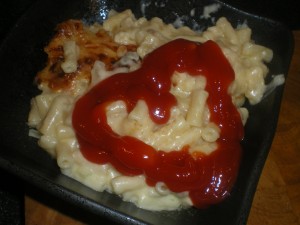 Of course, a true romantic like myself likes to make sure the Bear feels loved. Well, with macaroni cheese, a tomato sauce heart, a glass of red wine and someone to cuddle with on the sofa, he definitely feels loved.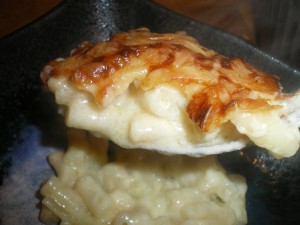 That was lovely…we were in our top floor apartment, with three walls of windows, watching  the snow whirling about all around outside,  while we were inside with the  best comfort food in the world.
What could be better than eating a bowl of that with the one you love?
So simple and so right for days like this.