Well, we're still here in Argentina. What a fascinating country this is in terms of culture, stunning natural scenery and (best of all) food. I've made it my mission to taste everything, try everything offered, no matter how strange it may seem to me… and I have enjoyed every bite.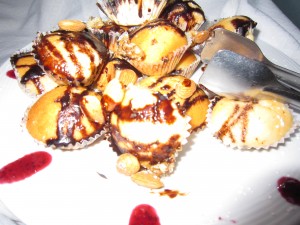 What can you say about a country that has a massive selection of cakes for breakfast? Everywhere we go the pastry selection ha been incredible. I must have photographed hundreds of cakes, pastries, tarts  and brownies. I may well have sampled a few along the way.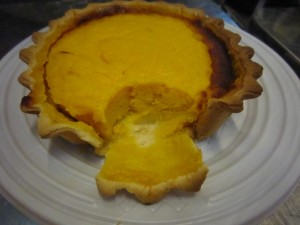 I have walked for miles (so that justified the pumpkin pie for breakfast) and explored the strangest (to my eyes, anyway) parts of Buenos Aires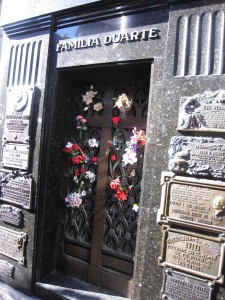 found Evita's  tomb, Argentina's most famous icon, in a far corner of La Recoleta cemetery and wherever you go you hear "Don't cry for me Argentina" playing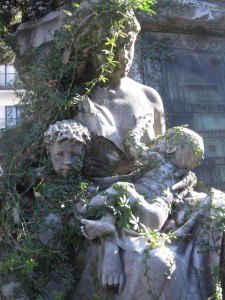 The cemetery is the size of a small town  and is filled with the most beautiful tombs and mausoleums. Can you imagine the love and devotion that went into celebrating the life that came before the death with such beautiful statues?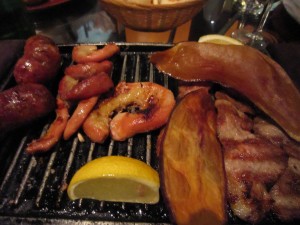 It's not just spiritual, you know. They also celebrate the life of the animal that was killed so you could be fed by eating every part of it… intestines and sweetbreads are featured on most menus as starters.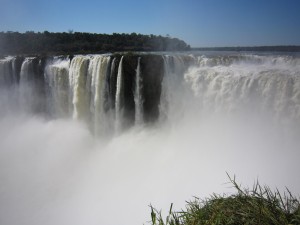 From Buenos Aires in the east, we travelled to the north west, to Iguazu – stunning waterfalls, bigger than Niagara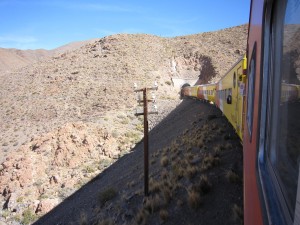 Then we flew further south to Salta so we could catch the Tren a las Nubes (the train to the clouds) up the Andes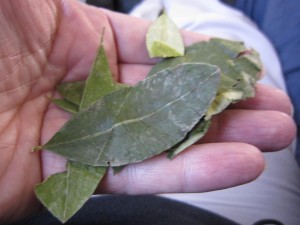 And even then on the train there were food adventures – it climbs so high up the train company serve you coca tea and coca leaves to help stop altitude sickness. It didn't help me,much, though… I ended up being given oxygen because I was so ill.
I have so much to tell you all, but, as you can see, I have been busy. When we have reached a hotel at night there just hasn't been time to write up everything…. but there has been time to quickly load pictures onto Facebook.
If you want to see more, add the Omnivorous Bear on Facebook  and follow by pictures until I have time to do more!
And now? I'm off to breakfast then visiting a vineyard and checking out various cheeses!