We're now coming up to our second Christmas in Malaysia and I realised that I had hardly written anything this year. There are so many reasons why… time seems to slip by and we've been busy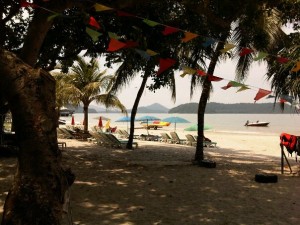 We've been travelling around Malaysia… exploring beautiful beaches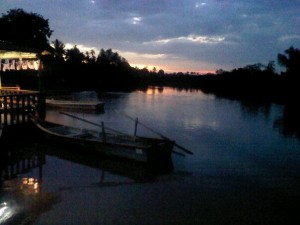 and being punted down the river at night to watch fireflies...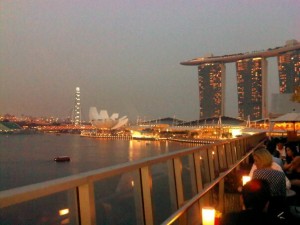 I drive to Singapore every few weeks to see my best friend from my teenage years and we try out roof top bars to see where we get the best view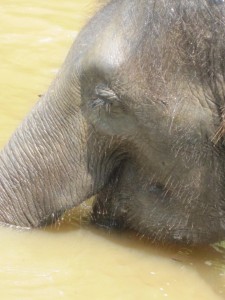 We've taken our friends to the elephant sanctuary, where you can help bathe baby elephants in the river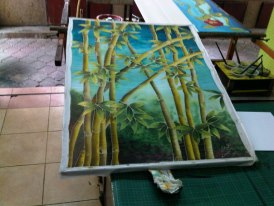 and I've taken up batik painting at the Kraf Kompleks in the centre of KL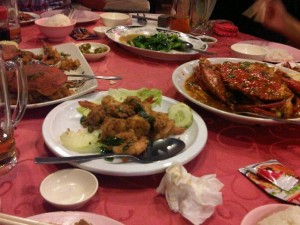 We've gorged on amazing crabs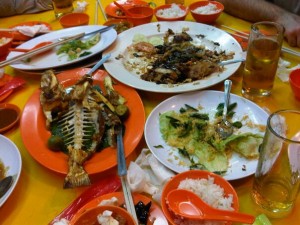 and we always take our visitors to Sun Chui Yuen on Jalan Alor, the famous street of food off Bukit Bintang, where you eat outside at plastic tables, using melamine tableware… but the food is five star.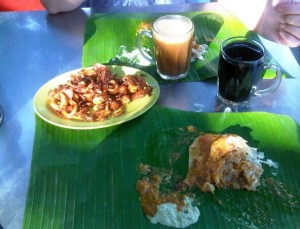 .. we breakfast at Raju's, where roti canai, chicken and squid are eaten from banana leaves.
It's not all eating out. I have cooked at home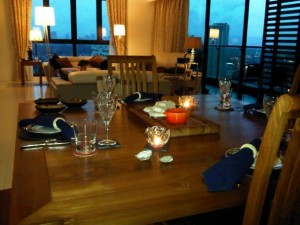 where we can relax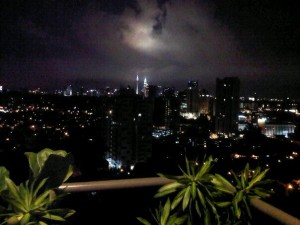 and enjoy the view with our after dinner drinks.
But cooking at home has taken a back seat really,  with all of the other things we do.
And it's so hot! My kitchen is always over 85 degrees. All I want to do is relax and drink cold drinks. I bought a day bed so I can keep cool under the fan…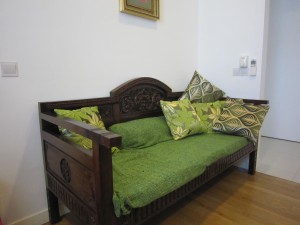 … it's where I relax and read and think about writing things up, but mainly, I have to say,  it's where I just relax.
I was there one day when I read about  Cakeyboi's delicious Vanilla Bean Lemonade and realised that would be perfect, just perfect, for drinking as I idled an afternoon away. When he described it as "almost like drinking lemon meringue pie'  I knew I had to make it.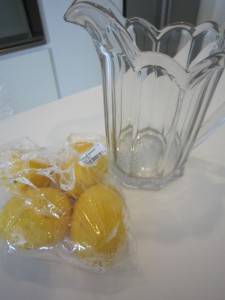 I had four beautifully juicy, organic and unwaxed lemons that squeezed out at least 125ml of sharp and aromatic juice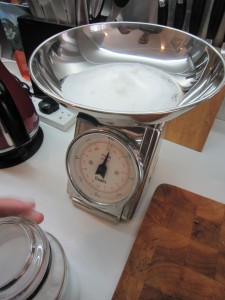 Sweetness was needed, so 90g of sugar was weighed out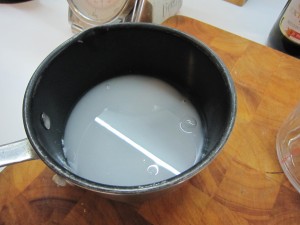 … and heated with 90ml of water to make a simple, pure syrup, which once everything was dissolved and the mix was clear,  was left to cool completely.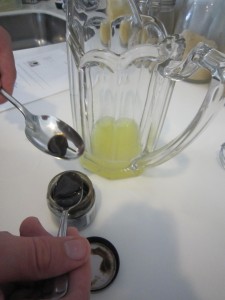 I have a beautiful, old glass water jug that was perfect for this – the lemon juice was added and two teaspoons of vanilla bean paste was added to that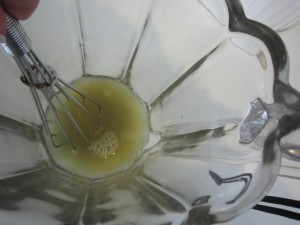 and then the  vanilla was whisked into the lemon juice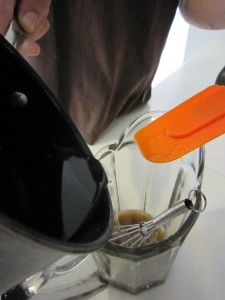 … then the cooled, clear syrup added…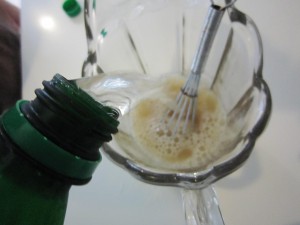 When you're ready to drink it, top up with sparkling water…
… and you're ready to serve.
It's so beautiful… the vanilla seeds fleck the drink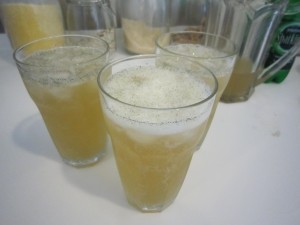 And the taste? Sweet and sharp, deep and rich… perfect for a hot day.
Perfect to serve to our guests who don't drink alcohol but who need something more exciting than a glass of water.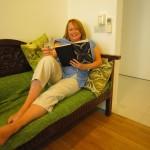 … and perfect for me to drink as I read and laze about. One more reason why I haven't been into the kitchen really….
Thanks, Cakeyboi! A great idea and a great drink.
Now all I have to do is start cooking again.
Merry Christmas!